The Personalization of the Guest Experience, Part 1
Why Personalization Matters
Your guests want a personalized experience. What's more, they want it whether they're dining in your restaurant, standing in the pick-up line, pulling up to the drive-through window or even waiting on their third-party delivery app driver miles away.
That's the reality today, in this quickly evolving industry. How did we get here? And how can you deliver a personalized experience within this omni-channel environment?
We're sharing insights on the topic in a new blog series. In Part 1, we're diving into the biggest ways the restaurant experience has changed for consumers and the role of personalization.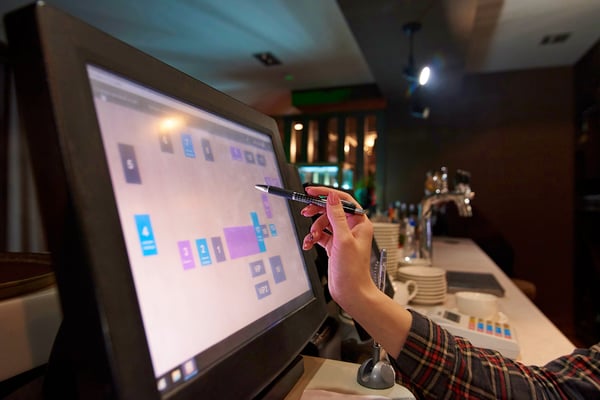 What's changed for restaurant consumers?
Choice.
The IFMA 2018/2019 Foodservice Insights Library lists the total U.S. restaurant tally at 640,706 and growing. It goes without saying (but we will) – as a marketer you're competing for consumer attention in a sea of endless options. There is seemingly a restaurant for every type of cuisine, price point, food trend and even dining experience. It takes much more than having the best food at the best price to win in today's quick-service restaurant industry.
What this means for you: With data at your fingertips, you can connect your brand in a much more personalized – and meaningful – way. A personalized experience is about more than knowing a customer's name – it's about a connection. How do you connect with guests on a personal level? Does your restaurant focus on sustainable practices? Use only organic ingredients? Offer original menu creations and specials?
Accessibility.
The choices for takeout/delivery used to start with pizza and end with Chinese. Now, everyone's in the game, taking advantage of significant consumer demand. Consider these stats from Technomic – today 86% of consumers use off-premise services at least monthly, with delivery expected to grow 12% over the next five years. Yes, delivery is here to stay.
Delivery creates a whole new, unprecedented level of accessibility for consumers. We are no longer limited to the restaurants we pass on our way home or unable to eat dinner if we're stuck at the office. Thanks to the growth of restaurant delivery as well as the arrival of third-party delivery apps, we can get most meals anytime, anywhere.
What this means for you: No doubt, delivery is proving to drive incremental revenue growth. But it definitely impacts your ability to deliver a personalized experience. After all, in the case of third-party delivery apps, it removes the opportunity to interact with guests altogether.
The answer? Well, it's actually packaging. Restaurants interact with delivery consumers through their food. And, better packaging keeps to-go orders at the level of quality consumers expect. The packaging – exterior bag, disposable cup, food container – can also be used as a vehicle for marketers to create a connection. For example, the packaging can be used to tell the brand story or offer coupons to drive repeat business.
Convenience.
From online and mobile ordering to alerts when your order is ready, nearly every aspect of the guest experience has been optimized for convenience. In large part, the credit for this new level of convenience goes to technology. Restaurants are rapidly adopting technology to improve their operations, to overwhelmingly positive results. According to a report by the National Restaurant Association, about 80% of U.S. restaurant owners say that technology gives them a competitive edge.
What this means for you: While technology makes the restaurant experience more convenient for guests, it also creates opportunity to personalize it as well. Whether it's emailing them special deals on what they order most or sending them text notifications during the times they're most likely to visit, technology gives us more ways to reach – and market to – consumers.
Download our eBook, Delivering on the Demand for Personalization, to learn more. Stay tuned for the second post in this series for a deeper look at the role of technology in personalized marketing.