The Personalization of the Guest Experience, Part 2
Restaurant Technology: Addressing the Opportunities and Challenges
In our first post of this series, we covered the growing importance of the guest experience, personalization and the role of data in understanding what consumers want. Now, in Part 2, we are zeroing in on the one thing that both enables and hinders our ability to personalize the guest experience.
The same thing that allows us to develop personal connections to guests is also the reason why we're more detached from them in the first place: Technology.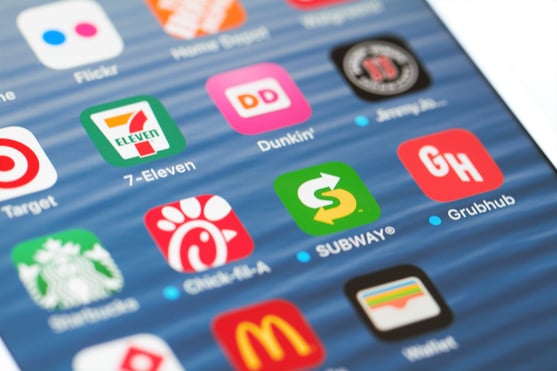 Four Ways Technology Has Changed the Guest Experience

How they find you. From finding your next meal to how far you are from the nearest vegan takeout - is there anything Google can't do? An Uberall study reported that 84% of online "near me" searches are for food. Potential customers can also find you intentionally or unintentionally via reservation sites like OpenTable or delivery apps like Grubhub or DoorDash.
What they decide to purchase. Once a customer finds you, they evaluate you on a number of factors including price point, type of food and more. They don't wait to come to your restaurant to browse your menu. They read reviews, search for daily specials and deals and make their decision often in advance of their visit.

How they order. A Toast report found that 81% of guests ordered via the restaurant website. And consider this: mobile orders will make up more than 10% of all QSR sales by 2020, says Business Insider Intelligence.
How they pay. QSRs lead the restaurant pack when it comes to mobile pay, with 98% of all mobile pay traffic according to NPD Group. The biggest mobile pay success story belongs to Starbucks. Last year eMarketer estimated that 23.4 million people older than 13 used the Starbucks app to make a point-of-sale purchase at least once every six months.
The Impact of Technology on Restaurant Marketers

A personalized experience is critical to creating brand loyalty, and technology enables more ways to deliver on this. But it simultaneously makes it more difficult to connect with guests.
The below realities are a direct result of how far we've come with restaurant technology innovation – and they are certainly a win for consumers. But when it comes to whether they help or hinder the ability to deliver a personalized experience, it's not actually an either-or situation. Each one does BOTH. We'll explain.
What's changed as a result of technology?
In-restaurant processes.
Opportunity: Digitally enhanced processes reduce friction for consumers, making the guest experience simple, fast and more convenient. This helps restaurants to do more business, which is a good thing for the bottom line. It also gives marketers a backstage pass to a significant amount of data, from which you can better target and market to individual guests.
Challenge: Automation can weaken the restaurant-guest relationship, simply because it's less personal. With self-ordering and auto-pay options, guests can have a restaurant experience without a single staff member interaction. You can still create a connection to your guests, just not on an interpersonal level.
New restaurant models.
Opportunity: The rise of delivery-only "ghost" restaurants allows restaurant operators to quickly set up shop and earn revenue with less overhead. Other restaurants have tweaked their models to create separate dine-in and carry-out areas, of which some are specifically for third-party delivery drivers. With almost all business conducted virtually, the options are endless when it comes to data collection and targeted marketing.
Challenge: While change is good, it often creates a period of uncertainty. Traditional restaurant marketing tactics won't work for these new business models. While you have data at the ready, you're still navigating through unchartered waters. Personalizing the guest experience is second to understanding the revenue and operational impact of new channels.
Mobile everything.
Opportunity: Searching, ordering, paying, reviewing – it's never been easier to see just how you're faring with guests. And, social media creates yet another way to communicate and give individual attention to guests. While you're in person, you're still in contact.
Challenge: We've all seen it – the bad experience gone viral. Mobile technology, specifically as it relates to our tendency to pick up our phones in the moment to complain on social media, can amplify the effects of a negative experience. With social media and websites like Yelp, it's not just one guest's opinion that's at risk – it's that of many other current and potential guests, too.
Download our eBook, Delivering on the Demand for Personalization, to learn more. Stay tuned for the third post in this series where we'll share some real-world examples of great personalized marketing initiatives.