The Personalization of the Guest Experience, Part 3
Personalization Done Right: The Best Examples in the Restaurant Industry
In the first two posts of this series, we set the stage for a discussion on the role of personalization in today's guest experience. In Part 1, we covered the growing importance of the guest experience. In Part 2, we took it one step further, digging into how technology impacts our ability as marketers to use personalization as a key component of the experience we deliver to guests.
In Part 3, we'll show you how other marketers have put personalization into action.
Four Ways Marketers Bring Personalization to the Guest Experience
Marketers have multiple opportunities to engage guests on a more personal level. These examples showcase how various brands have embraced personalization at different customer touch-points – from the menu to packaging.
Menu creation
Some quick-service and fast casual restaurants have built their entire concept around menu customization – think Subway or Chipotle. Each menu item is completely customizable.
Other brands have to get more creative to bring an element of customization to their menus. Applebee's is one example, allowing guests to mix and match different items for a set price. While the menu item itself isn't custom, the combination of items is. Denny's has 16 items that can be ordered at any time of day, giving guests the freedom to add a stack of pancakes to their dinner, if they'd like.
Promotions and LTOs
Promotions and LTOs are a low-risk way to test different menu items and marketing tactics. One promotion that has a personalized spin is honoring different customer segments throughout the year. Many restaurants including Chick-fil-A offered special discounts for educators during Teacher Appreciation Week. Singling out different customers with promotions and LTOs is a great way to personalize their experience.
Buona has had success by singling out local sports fans. The restaurant chain often has characters representing three different beef sandwiches compete in a race on the field at Chicago Bears games. Spectators with the winning beef game card can get a free beef sandwich if they present their card and ticket stub at a restaurant within 48 hours of the game.
Loyalty/rewards programs
Loyalty and rewards programs are a huge enabler of personalization. The concept is simple – to drive loyalty by offering personalized rewards and perks for repeat guests. And when you take that program digital, the opportunity becomes massive.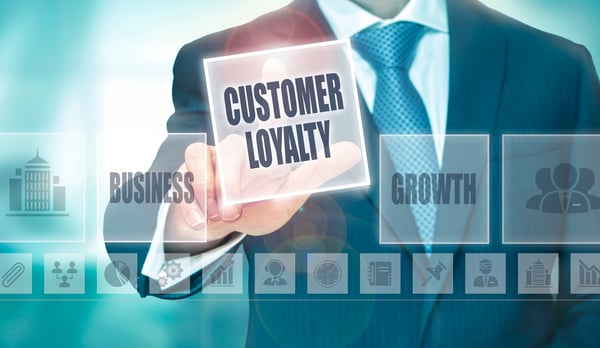 Case in point? 15 million people. That is the number of active members in the Starbucks Rewards program. The value of their rewards programs is that they give you the framework to scale your personalization efforts.
California Pizza Kitchen uses its popular CPK Rewards app to create a tech-enabled, seamless guest experience. Through the feature-rich app, guests can order online, track their rewards status and apply rewards through mobile pay. Once all of this happens through the app…the data potential is endless.
Packaging
Because so much restaurant business these days is a result of to-go orders, leveraging packaging can help restore that connection to guests. Starbucks has long benefited from putting guests' names on their beverages. It helps keeps orders straight, yes, but it also creates a personalized experience. Chipotle uses its packaging to connect with customers as well. It uses its bags to tell its brand story or share other marketing messages that do far more to establish a connection than a plain paper bag.
We encourage you to download our eBook, Delivering on the Demand for Personalization, to learn more about this topic. We'll continue to cover the latest news and trends around personalized marketing here on our blog. Make sure to subscribe to stay up-to-date.