Packaging innovation boosts engagement with foodservice and restaurant customers.
Unpacking the Trends at GMA's Packaging Innovation Forum
Recently, I had the privilege to participate in the inaugural program in the Global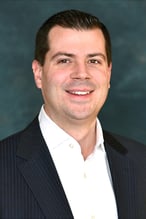 Midwest Alliance's industry-focused 2019 series on Innovation, Growth and Globalization. GMA's work is so vital for our region because they are fully dedicated to kick-starting innovation and economic development. This year, GMA is devoting considerable focus and resources to the food industry and we're thrilled to be part of a customized program to discuss packaging innovations and technology as drivers of change in the foodservice industry.
Fresher, Faster, Tastier
The half-day program on "How Packaging Innovations are Changing the Food Industry" brought together product development, packaging innovation and marketing executives to discuss what steps foodservice brands are taking to improve their connection and relevance with consumers. Financial investors and other executives in attendance were exposed to a range of issues. Real-world examples from leading brands reinforced the underlying message that packaging innovation is rampant, rapid and vital. "Keep up or catch up" is a more relevant dictum than ever!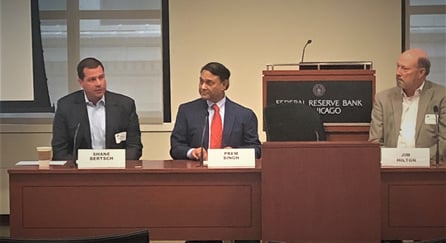 No Shortage of Ingenuity
Here's a roundup of five trends and topics that captured the most attention:
Supporting the Circular Economy
In packaging, this term refers to a process through which products and materials are recovered and/or regenerated at the end of service life. A great example of how industry leaders are designing waste out of their packaging comes from Closed Loop Partners, which created a Fund in 2014 to create economic value for cities by increasing recycling rates. McDonalds and Starbucks have invested in open innovation techniques to tackle head-on, the issue of single-use cups.
Using Personalization to Build Loyalty
Using technology to personalize the consumer experience pays off in delighted, loyal guests. Brands like Battle Grounds and Ripples are pushing the envelope to personalize and customize interactions that delight diners
Institutionalizing Product Stewardship
In this hyper-connected world, regulatory compliance may not be sufficient to satisfy consumer preferences for clean packaging. When the next PR crisis is just a tweet away, being accountable for packaging—down to the chemical level—can boost your brand's profile.
Delivering Fresh Tastes… Fast
The market for fast, fresh and convenient food is on an explosive trajectory, and food processors are seeking to capitalize and differentiate with innovative packaging. HAVI embarked on a journey with Welbilt to design and develop a suite of processor-to-consumer food packaging trays and bowls. The result is a first-of-its-kind product, SIX500®, built for accelerated cooking environments.
Seeing is Believing
As Chicago-based keynote speaker and brand expert Sam Ciulla pointed out, grocery stores carry 40,000 more items today than they did just 10 years ago. With such intense competition for consumer attention and mindshare, brands are relying on beautiful photography and graphics to make you "feel" like their food products are going to taste better. Some great examples you've probably noticed yourself: Oui yogurt and Kind snacks
Thanks again to GMA for giving us a forum to brainstorm and network. If you have any questions about the innovative work HAVI is doing in the areas of sustainability, personalization and convenience, please reach out.