HAVI Helps Develop the First-ever Best Practices for Foodservice Supply Chain Optimization
After more than 40 years of experience supporting brands in the foodservice industry, one thing we know for sure is that supply chain management can have its challenges. There are expected and unexpected events that can stress the entire foodservice supply chain. For example, while restaurants and convenience store chains are adding new menu items and limited time offers to drive traffic, manufacturers and distributors are not always ready for these sudden swings in inventory. Situations like this create the perfect storm for supply chain inefficiencies—and a critical need for collaboration among all stakeholders involved.
It was recognition of this need that led the International Foodservice Manufacturers Association (IFMA) to partner with HAVI along with Kinetic12 Consulting and research company Datassential to champion the industry's first supply chain best practices initiative—Supply Chain Optimization (SCO). We were excited to bring our experience and expertise to the SCO initiative and collaborate with these foodservice industry leaders.
We engaged 15 leading foodservice chain operators, including Arby's, Brinker International, Burger King, Chick-fil-A, Firehouse Subs, FOCUS Brands, Sonic, Starbucks, Subway, etc., along with 18 manufacturers and 8 distributors to create a Development Board. Additionally, major industry associations that participated included the International Foodservice Distributors Association (IFDA), National Restaurant Association (NRA), National Council of Chain Restaurants (NCCR), Foodservice Sales & Marketing Association (FSMA) and Global Standards One (GS1). The task in front of all of us was to develop the first-ever best practices for foodservice supply chain optimization.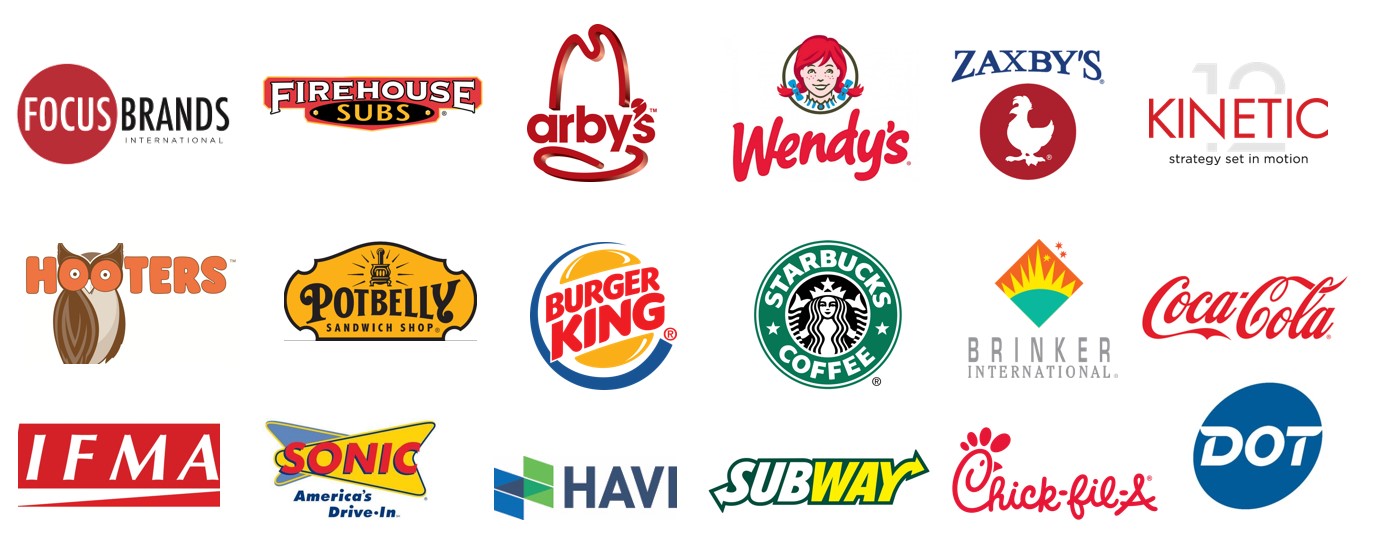 Our journey involved four one-day workshops where we all worked together to create a framework from which to develop SCO processes and tools that would overcome supply chain efficiencies and inaccuracies and ultimately deliver positive sales results and a higher level of consumer satisfaction. Out of these dynamic discussions the following was created:
A Supply Chain Optimization Collaboration Process – an outline to help all stakeholders be more effective and efficient through improved collaboration that involves collaboration on common goals and ideas for improvement
A Supply Chain Communication Map – a map that defines relevant communication flows between partners and identifies the nine data flows that are most critical to enabling supply chain optimization
Data Standards – a data management roadmap with key questions for partners to ask regarding data standards and data standards for the nine critical data workflows
A Scorecard Series– offering measurement and evaluation benchmarks that monitor progress against supply chain management goals.
These new SCO tools offer a standard that will support the supply chain process with transparent data sharing, accurate and timely forecasting, enhance inventory management and evaluation methods to monitor progress.
Activating IFMA's SCO Best Practices within a supply chain encourages positive collaboration among all partners involved, driving more effective communication that will foster increased revenue for your organization. Having been part of this initiative from the beginning, we look forward to showing you how these SCO Best Practices offer tangible outputs you can apply to your business today as well as use to meet your 2019 strategic growth objectives. The good news is that when it comes to developing SCO Best Practices, we've only just begun! Check out this video on the project to see what's in store for the next phase – SCO 2.0!
To learn more on how to begin implementing the IFMA SCO Best Practices in your business, contact us today at information@havi.com.